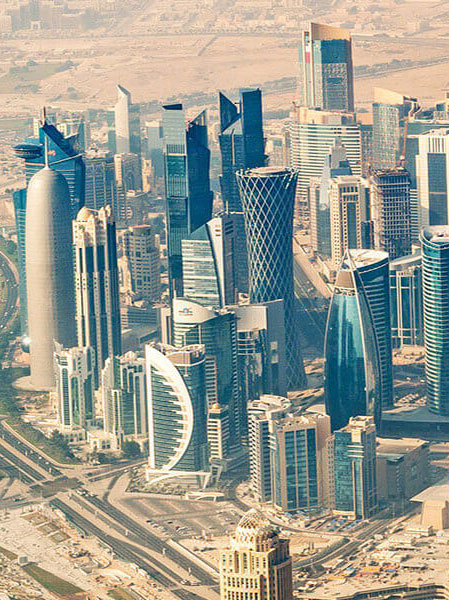 About Company
We at ALQATARA, supply the finest quality and hygienic animal feeding grains & fodders
ALQATARA was established as a limited liability company under the legal name ALQATARA for Trading of Livestock and Fodders W.L.L. and headquarter is located in Qatar and we have a branch office in Ukraine. The company was formed to contribute and support to the national economy of the State of Qatar through the trade and supply of live livestock, fodders, veterinary medicines and the provision of animal production and consultancy considering the Qatari market needs. The company's activities extend to all over Qatar.
ALQATARA provides excellent varieties of livestock, fodders, veterinary medicines and animal production requirements through dealing with major suppliers in several countries like: Ukraine, Pakistan, Sri Lanka, Turkey, Tanzania, Russia, Argentina and China.
ALQATARA provides sanitizers for disinfection of livestock breeding sites that provide a safe environment for animals and kill bacteria and fungi and eliminate unpleasant odors because of its significant impact on the environment.
The company also continuously applies the latest technology available in the field of livestock breeding and fodders industry to support the development of livestock sector in Qatar and reach the goal of achieving self-sufficiency.
ALQATARA recently executed tender QMM/168/2018 for the Ministry of Municipality and Environment for the supply of sheep and goats. The company is currently executing tender No. 46/2019 for the supply of (90,000) tons equivalent to (3,000,000) bags of shuwar (Wheat Bran) for the Ministry of Commerce and Industry.
To procure, distribute, and deliver the finest quality of all-natural animal feeds & human consumption feeds grown from the earths' best farm(s) & land(s). We will bond our interest, knowledge, and expertise to provide products and services that are necessary to life, health, and growth.
To contribute and support the national economy of the State of Qatar, through the trade and supply of Quality Products, Service Expertise, and to deliver Qatari market needs.
Unconditional Integrity
Our practice of principled and truthful business conduct is the foundation of our company by building confidence with clients, suppliers and one another, by undertaking everything factual.
Transparency
We ensure sincerity, communication, and responsibility in our various engagements.
Service Value
We will offer the preeminent value to our clientele(s) by constantly improving our procedures/processes and cost structure.
Community/Social Accountability
Our commitment is to set standards of ethical behavior for the industry, giving back to the community and complying with regulations.
People Choose Us
We stock different kinds of Grains & Fodders at attractive prices.